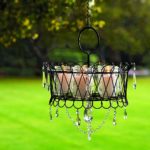 Our friend threw a party recently that gave us a great idea for the deck/gazebo area.
Outdoor lighting in the form of a chandelier!
We thought they would look awesome on the deck.
Chandeliers are often associated with the luxurious elegance of grand ball rooms or other classical structures. However, don't get any illusions about our outdoor gazebo area.
They are often perceived as the glistening centerpieces of the receiving areas of stately homes.
This mentality however, is confined to those who think conventionally. For those who are looking to design homes with a Gothic or even rugged look, installing outdoor chandeliers offer a whole host of possibilities.
On Practicality
Outdoor chandeliers are typically questioned for reasons concerning their practicality.
Many critics would say that it is inconvenient for home owners to invest in these chandeliers because many are so delicately made that exposure to wind and other elements will redound to extensive wear and tear to the point that they will become unsightly.
This assertion will only hold true if the designer does not know what type of outdoor chandelier is perfect for a particular outdoor scenario.
Gazebo Chandelier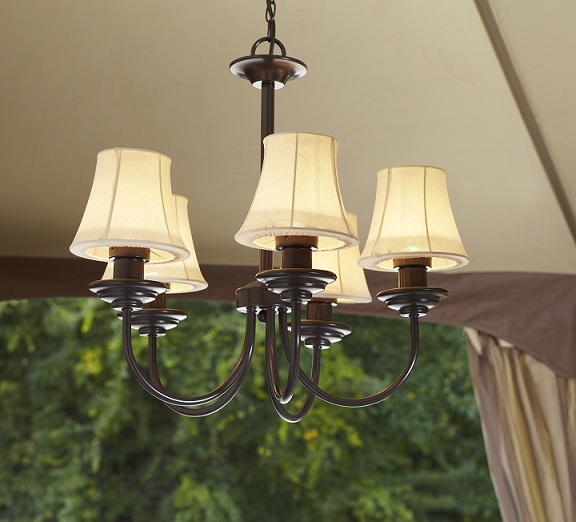 An outdoor gazebo chandelier are perfect for installation in open structures external to the main house but has a dome or cone type ceiling.
This allows the chandelier to be reasonably protected from the elements.
Fairly intricate designs are still acceptable for use in a gazebo. This is because any dangling decorations or chimes will not be blown around by the wind on a consistent basis. Thus the possibility of damage is reduced.
The bulb color should also be considered. Chances are the chandelier in the gazebo won't be used too often or for extended periods of time. The main purpose would be for late afternoon tea or an evening tea. Thus, incandescent bulbs are preferred over florescent ones as these give a more ambient feel.
The dome shaped structure of the gazebo makes the chandelier prone to dust and therefore should be cleaned regularly.
Candle Chandelier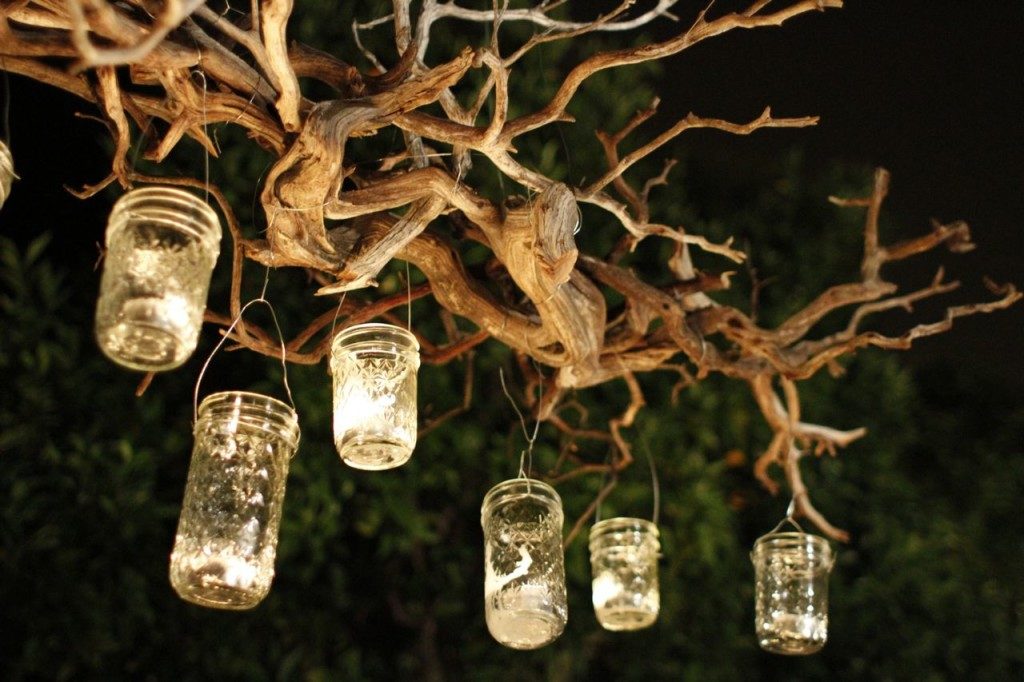 Outdoor candle chandeliers, on the other hand, are perfect for use in bistros for families who prefer grilling or simply like to have dinner al fresco.
Prior to installing a candle chandelier, one must consider trends in weather conditions in locality. If the area has the reputation for being extremely windy, glass encasement, whether tube or bulb shaped, ought to be installed to prevent the candles from going out. While the chandelier itself ideally should be in one piece in order to prevent wind damage, the installed glass encasement are separate parts and should be secured to the chandelier.
Removal of soot and melted candle wax is also essential.
Solar Chandelier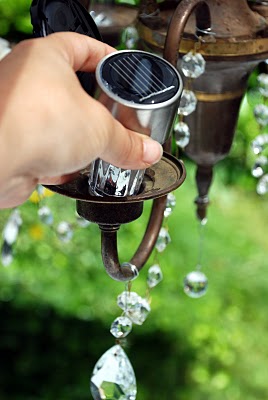 Perhaps the latest in chandelier technology is the solar outdoor chandelier. It is the perfect addition for modern green homes.
Through the simple installation of several solar panels atop the roof, which charge over the course of the day, one can install a solar chandelier which provides dim yet elegant ambient lighting.
This is perfect for eco-friendly romantic dinners without having to shoulder the cost of electricity for incandescent bulbs.
Regardless of the preference of the designer, there will always be a perfect chandelier for a certain location. Nowadays, the grandeur of the outdoors is no exception.
Outdoor Chandelier Lighting – Choosing The Right Style
It's worth mentioning that adding a chandelier in almost any area of your home can make it warmer and more elegant.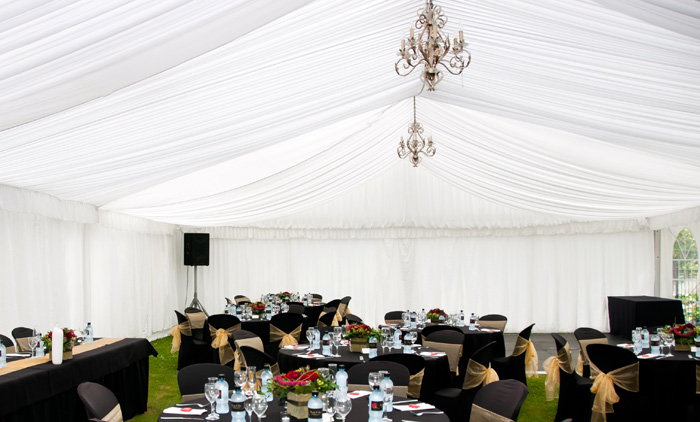 Your home's exterior isn't an exception. It's important to understand that there are various outdoor spaces where you can use large lighting fixtures.
Some of these include porches, patios, gazebos, sun rooms and decks. Over an entertainment table, you can even have a down light, often included in the lighting fixture's composition.
In case you're planning to place the fixture in a gazebo, it's important to choose a taller fixture for the high pitched roof. For a sun room, it's better to choose a standard outdoor chandelier.
The primary reason is the extra moisture in the sun room. Most sun rooms feature extensive plants and hot tubs. This can increase the humidity levels in the space, and reduce the lifespan of indoor lighting fixtures.
When you are looking for an outdoor chandelier, it's important to consider several factors. In this post, we have discussed some key factors you need to consider.
Design of the lighting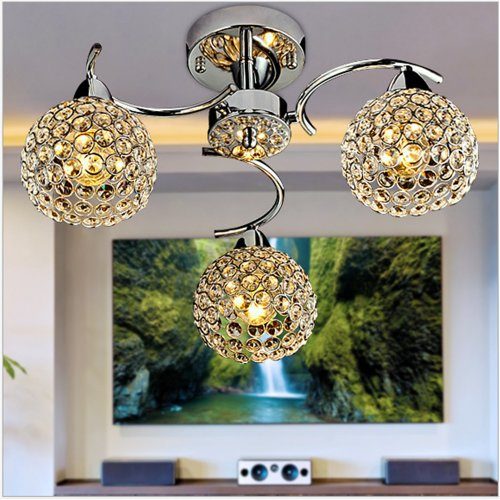 These days, outdoor lighting fixtures are available in a wide range of design elements. These can range from modern to rustic. It's important to choose a design that complements your existing home decor.
There are numerous online lighting stores, which allow you to easily access a huge collection of outdoor lighting fixtures.
You can even use online filters on the basis of size, price, color, style and other factors.
It's worth mentioning that choosing lighting fixtures online is convenient, and saves a lot of your time.
In addition to this, checking lighting fixtures on the Internet is an effective way to compare various items, and purchase the best lighting fixtures for your home.
You will be able to find something according to your preferences and budget.
Size of the Chandelier
It's extremely important to choose the right size of outdoor lighting fixtures. The exact size of the lighting fixture should match the area where you need to install it.
For instance, a compact and small chandelier is perfect for a small entertainment area or patio. On the other hand, a large area will need a larger lighting fixture.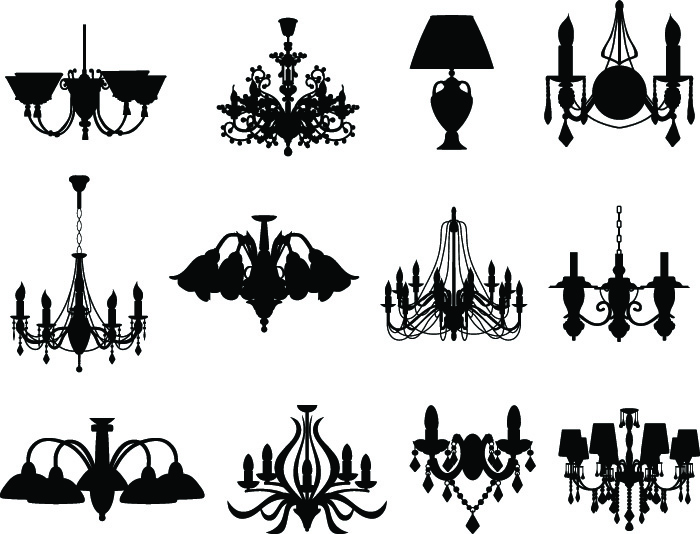 Shape of the fixture
One of the most important considerations while choosing an outdoor chandelier is the shape of the fixture.
While a gazebo with a very high ceiling may require a longer lighting fixture, a porch with very low ceiling may need a wider but shorter lighting fixture.
While choosing a lighting fixture, you should not overlook the importance of the fixture's shape.
Is this the right Material?
While choosing an outdoor lighting fixture, it's important to make sure all the shades are made of sealed glass or weather resistant material.
In order to make the best choice, you need to check the dimensions and details of the fixture.
It's worth mentioning that a lighting fixture suitable for outdoor use is always labeled UL Listed For Damp Conditions.
The fixture should feature sealed circuitry. This allows the lighting fixture to prevent moisture from entering the lights.
The fixture should also feature a high quality rubber coated switch with a heavy duty cord and grounded plug.
Functionality of the Appliance
It's important to understand that every chandelier performs a different function. For instance, a basic outdoor candle fixture that seems rustic and ornate does not provide as much illumination as an electric fixture.
Once again, you need to check the area where you will install the fixture. You need to consider whether you will use the area regularly or not. At times, you may even have to compromise illumination for style and aesthetic value.
Number of Fixtures
The number of fixtures you need in the outdoor space depends on the size. While some areas need only a single chandelier, others requires multiple lighting fixtures.
In fact, you may even choose to install mounted lights to offer more illumination to the area. Small areas can have proper illumination with a standard 4 light unit, while large areas need more than 10 lights for proper lighting.
As mentioned earlier, you can easily find numerous options on the Internet. These days, most manufacturers have their own websites. You can even find some local retailers online.
Purchasing an outdoor chandelier online allows you to gather extensive information, and compare a lot of options.
You can also go through customer reviews to make a smart choice. It's important to find a reputed dealer to make the purchase.
---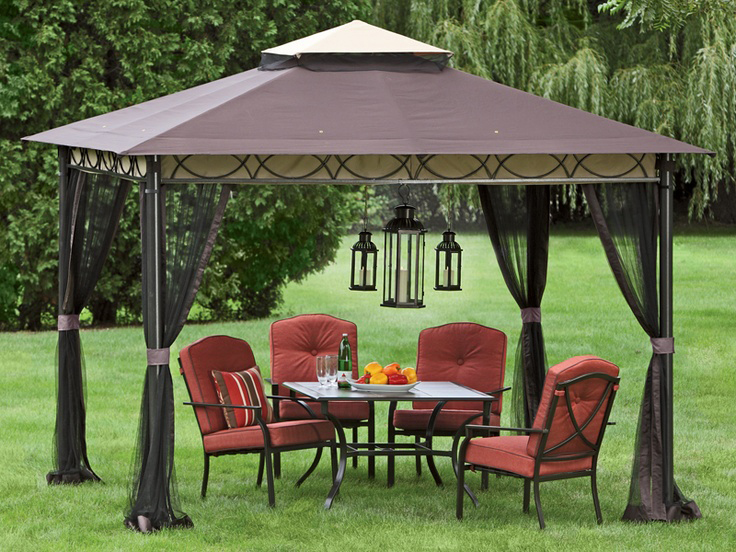 Types of Outdoor Gazebo Chandelier Options
It is important to add outdoor lighting to your gazebo, especially if you plan on using it at night.
Many people prefer to add an outdoor chandelier to their gazebo because of the chandelier's durability and long lasting light.
However, deciding what kind of chandelier light to use requires some knowledge of the different options available for outdoor chandelier.
Lets explain the three main types of outdoor chandeliers, along with the options you should consider when buying chandeliers for your gazebo.
Different types of Outdoor Chandelier Lighting:
Solar chandelier lighting
Candle chandelier lighting
Electric chandelier lighting
These are the three main types of chandelier lighting.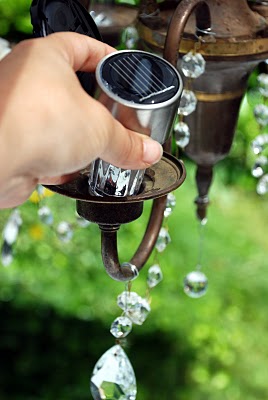 Solar Chandelier Lighting
Solar chandelier lights collect energy from the sun light during the day, and release their energy and light in the evening time.
Solar light is somewhat dimmer than other forms of chandelier lighting, and it tends to fade out as the night progresses.
Solar chandelier lights are a good choice if you only use your gazebo during the evenings, or if you want to save on your electric bill.
Candle Chandelier Lighting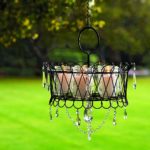 Another type of outdoor chandelier lighting that is commonly used is candle lighting.
Like solar lighting, candle light is perfect for cutting electric bill cost, and they are also easy to install.
Also like solar lights, candle chandeliers are not very bright, but they add a touch of charm to your gazebo and are an lovely addition to an evening in your gazebo.
Electric Chandelier Lighting
Finally, there is electric chandelier lighting. Electric chandelier lighting is highly recommended if you use your gazebo for long periods of time, or you want lighting that will last a long time.
Electric chandelier lighting, however, is not easy to install; you must have your gazebo fitted with special electric wiring, which may be complex and expensive.
Electric chandelier is very bright and long lasting, which is perfect if you use your gazebo often.
---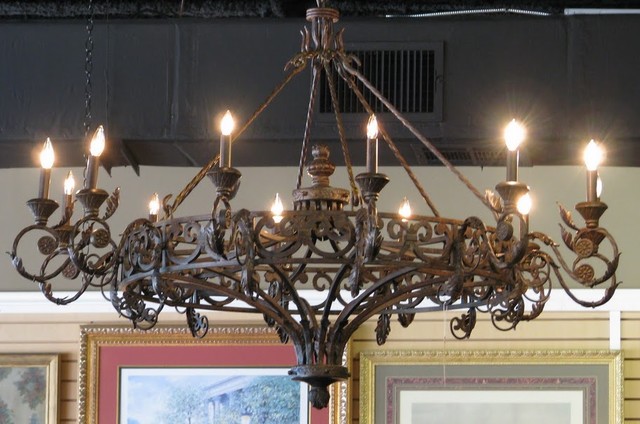 Wrought Iron Chandeliers
Do you have any fixtures inside your home that are made of wrought iron?
With so many home interior items being made of wrought iron such as wrought iron chandeliers and wrought iron rails, there is little doubt that wrought iron plays a central role in this whole business of home décor.
And not only is wrought iron used to make indoor home fixtures, but outdoor as well. You can even have an outdoor chandelier for your patio or deck.
Various Styles of Wrought Iron Chandeliers
If you are looking for a classic and customized feel, the rustic wrought iron chandeliers are the way to go. Chandeliers, being pieces of lighting fixtures, can be found in a number of themes and styles. Here are a few of these.
Antique theme

– The antique theme is also called the traditional theme. This theme features the classic candle- lighting or bulbs that mimic the candle flame to yield similar effects. There are even some with electric candles that work the same way as a conventional candle, only that they are electric.
Romantic theme

– Chandeliers being lighting fixtures, creating a romantic theme shouldn't be a hard thing. Different arrangements of the light bulbs with different shades are a great way to introduce a romantic theme in your dining or living room.
Contemporary theme

– Nothing brings out the contemporary theme better than the wrought iron chandeliers with crystals. These models of chandeliers fuse the classic elegance known of the rustic chandeliers with a touch of modernity. They are simply classic, elegant and wonderful pieces of lighting fixtures. Each crystal chandelier features a uniquely made bronze finish.
Maintenance of Wrought Iron Chandeliers
Have you ever thought of replacing your existing chandeliers with wrought iron ones? Or investing in few pieces of these legendary chandeliers? Here are some reasons why you should.
They are available in a wide array of styles, shapes and design. Whether it is large wrought iron chandeliers that you want or small, you are sure to find them easily.
These chandeliers are affordable. Gone are the days when these classic chandeliers used to be a preserve of the really rich people.
Being rustic and strong, the wrought iron chandeliers are long lasting and highly durable.
Evidently, chandeliers made of wrought iron are the best bet if you are looking for something both functional and aesthetic.
You realize that, even when the styles are modern, these pieces of fixtures still look classic and elegant.
---
Discovering The Shabby Chic Chandelier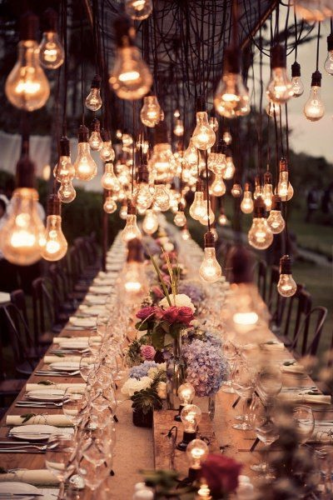 Are you wondering how you are going to give your foyers or dining room or even the bedroom a new lease of life?
The shabby chic chandeliers are the solution.
For a less cost than the cost of renovation, chandeliers are a classic way to provide a touch of class and style to every living room.
In determining the right type of chandeliers for your home, you may need to consider some factors such as your room's motif, cost of installation and maintenance needs.
Popular Shabby Chic Styles Available
One of the things that make the shabby chandeliers so attractive is the fact that they are both decorative and functional.
Shabby chic chandeliers truly reflect your personality and have the capacity to liven up a rather dull dining room, hall way or living room.
Antique styles
The antique shabby chandeliers use traditional methods of lighting such as candles, and are therefore cheap shabby chic chandeliers.
They are ideal for bringing out specific themes, the romantic theme especially.
Despite their low cost, these chandeliers are really valuable pieces of antique fixtures that are lovely to have in your home.
Contemporary styles
Contemporary styles are those that combine modernity and traditional.
For this particular style, the rule is the more interesting the shape, the more chic the chandelier is.
The Outdoor chandelier fit this bill perfectly. They are large, colorful and amazing.
Modern styles
The shabby chic mini chandeliers and the shabby chic crystal chandeliers are the classic modern style of these chandeliers.
They feature elegant styles such as having little lampshades around each light as well as fabrics that you desire around the said lights.
Similarly, you can make use of various fabrics for different lights to create certain, unique effects.
You can even customize the chandelier with small fixtures such as brightly colored gems, feathers or whatever else that matches your room's décor.
When It's Time To Shop
So, what do you need to know when you are ready to buy the shabby chic chandeliers? The first thing that you need to know is functional and decorative needs of your home. Choose chandeliers that meet these needs.
Then, the other important thing is the maintenance of chandeliers. The shabby chic chandeliers are classy, beautiful and elegant and that comes with a maintenance price!
However, with just little care, you should not have any trouble maintaining them in prime condition. So, give your home's interior a facelift with these chandeliers.
---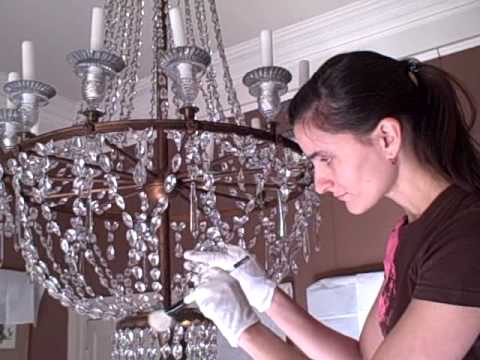 Tips On How To Clean A Chandelier
Chandeliers are beautiful and delicate. They are the perfect way to light up your living room.
Whether it is an indoor chandelier or an outdoor chandelier, you have to know how to clean and maintain such chandelier.
Those people who are wondering how to clean a chandelier need not to worry because the process is very simple.
It just requires a fair bit of patience and some effort because you have to be careful while cleaning.
Significance of Cleaning a Chandelier
It is very vital to take good care of your chandelier by cleaning it from time to time.
Otherwise, every time you use it, the dust and the grime will clearly be seen.
If you let the dust accumulate, the chandelier will get really dirty and can actually end up ruining the aesthetic appeal of your house.
Cleaning Tips
Here are a few easy steps to follow so that you will learn how to clean a chandelier properly.
These steps are applicable to any types of chandelier you have at home.
You should first turn the chandelier off and let the light bulbs cool. During the entire cleaning process you should use another light source. Also, as an extra precaution, you should tape the switch that turns the chandelier on so that no one accidentally turns it on when you are busy cleaning it.
Sandwich bags will be very handy while cleaning. You can cover the outward bulbs or the bulbs pointing upwards using these sandwich bags. Use rubber bands to ensure that the bags don't slip off.
Then place a clean cloth under the chandelier.
Now, you need to make a solution by mixing ammonia and distilled water together in the ratio of 1:3. There are special chandelier cleaners available in the market that you could use, too. Pour this solution into a spray bottle.
Spray this solution onto the fixture gently and carefully so that you can avoid electrical components such as wires.
Let the fixture drip dry. It may take time but drip drying is the best method. If your chandelier is way too dirty, it would be ideal to hand-wash the crystals or the plastic carefully. You will need to buy a good cleaner to ensure that all the dirt get washed away.
After the chandelier dries, you can remove the sandwich bags and wipe the bulbs with a clean cloth.
Let the fixture dry completely overnight. Use it as usual from the following day.
As you can see, how to clean a chandelier has a fairly simple answer. You just have to be very careful during the entire process because these fixtures are extremely delicate.
Follow these tips and bring out the beauty of your chandelier once…
---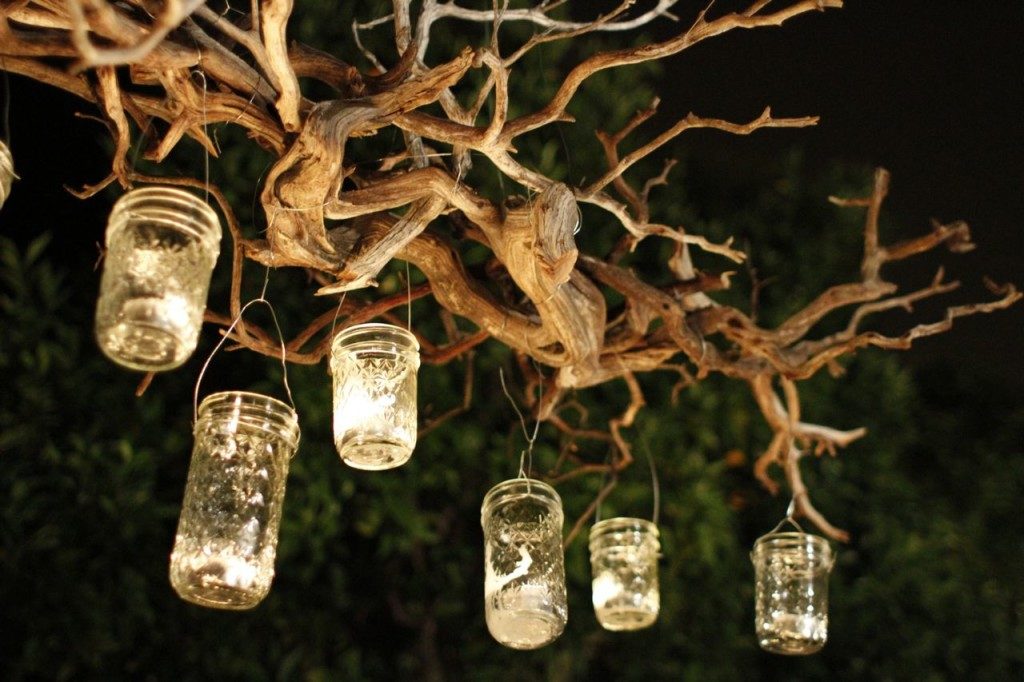 Chandelier Purchasing Tips
Chandeliers increase the aesthetic appeal of the room by bringing in style and a fair amount of sophistication.
However, you should know that they shouldn't be used as the primary light sources because the lighting they emit is poor. You should keep this in mind while purchasing the right chandelier for your house.
There are plenty of varieties for you to choose from and that can actually be confusing.
That's the reason why you should follow a few chandelier purchasing tips so that you end up with the right chandelier based on your needs.
The

height of the chandelier

is very important. You should think of the height of the room and the design of the chandelier. Chandeliers with bare bulbs need to be hung higher so that they don't subject you to their glare. Having said that, you should also be careful not to hang them too high. You should balance both these components to buy the best chandelier.
Chandeliers are for

decoration

essentially. You should always keep that in mind. Don't buy chandeliers with too many bulbs. Buy a chandelier that is highly attractive and has a sophisticated flair to it. For lighting, you should depend on the other fixtures.
You should

invest in a chandelier that has shades

for you to avoid glare. Even tiny shades would be enough. If you can't find a good chandelier with shades, you should use the dimmer for the light to be hazy. Other sources of lighting can light the room.
The chandelier you choose

should suit the room or the place where you plan on hanging it

. You should know that the criteria for choosing an outdoor chandelier and an indoor chandelier would vary significantly. Hence, you should keep the purpose in mind along with the design and the theme of the surroundings. A mismatch will not be good.
If you can afford it, you should go with chandeliers that have specialty bulbs. If not, you can choose the standard bulbs. Standard bulbs are easier to find.
Always buy a chandelier that

comes with a warranty

so that you can exchange it if you are not satisfied or if it doesn't suit the theme of your room. This is among the most important chandelier purchasing tips.
You can find plenty of chandelier options online as well as in stores. Wherever you make your purchase, you should keep these chandelier purchasing tips in mind so that you make the right choice.
Save