How often do you check yourself in the bathroom mirror? We found how often when we renovated the bathroom.
We found it be impossible to think of a functional bathroom without this really important fixture.
The type of mirror that you choose is considered by issues like; the size of your bathroom, the ease of cleaning and the current existing design.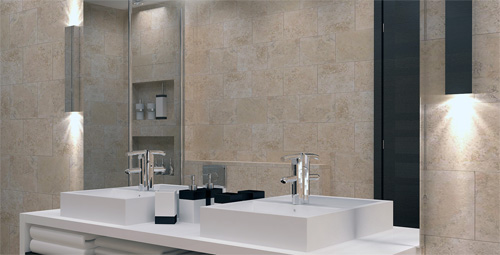 Note that you can even have several mirrors strategically positioned in the bathroom to achieve certain desirable effects.
Mirrors have been known to create the illusion of space. So if you have a small bathroom space, you can utilize mirrors to deal with that.
Types Of Bathroom Mirror
A bathroom mirror is not the same from the other. There are differences in sizes, styles, shapes and functions for all of them.
Here are some of the common categories of these mirrors.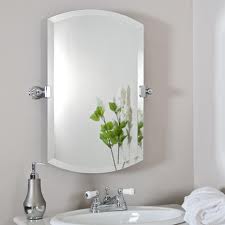 Bathroom Cabinet Mirrors
These are mirrors attached to the bathroom cabinet doors.
Since the cabinets are not a new thing, you can have all styles of these types of mirrors, ranging from traditional to modern styles.
Modern styles have additional features such as shaver sockets and lighting system.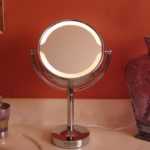 Non-Illuminated Mirrors
These mirrors basically rely on external light or the natural light for illumination.
You can have them in all sizes; small and large bathroom mirror, and all shapes including the oval bathroom mirror.
Similarly, you can have these mirrors frame-less or elegantly placed in bathroom mirror frames for utmost convenience.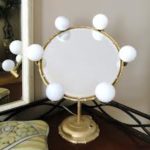 Illuminated Mirrors
The lighted vanity mirror is a perfect example in this category.
Illumination is done using various types of lamps such as the fluorescent or the LED lights that are mounted externally or are in-built into the mirror.
The latter type is more stylish, and easy to clean and maintain.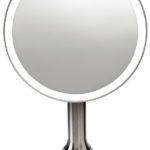 Shaving mirrors
These are ideal for small bathroom, and are installed near a sink.
These mirrors have a cord-pull light and some are magnifying for a better view.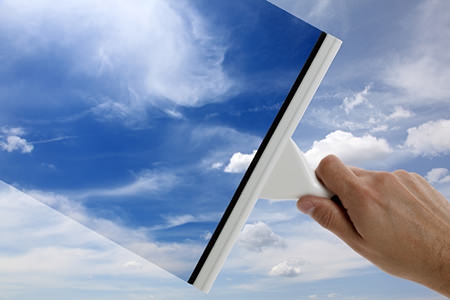 Maintaining A Bathroom Mirror
Being bathroom mirrors, cleanliness and hygiene is of the essence.
You don't want your mirrors to become the breeding grounds for harmful microorganisms and bacteria.
Take these simple steps and you will not have to worry.
Thoroughly clean the mirrors using appropriate detergents and warm water on a daily basis. Then rinse using clean, cold water to leave a spotless, clear mirror surface.
Seal any cracks at the points of attachment to the wall. Such spaces may be used as hiding places by some organisms.
Repair and replace any broken part of the fixture. Be it a switch, a light bulb or the mirror itself.
Finally, decide whether you want a fixed mirror for your bathroom or a movable one; the stand-alone and the hanging types.
The choice is all yours depending on your specific needs.