Do you know how to maintain your porch – so your wife is not on your case?
You're lucky if your house has front porch. The bigger the better.
They are a wonderful addition to your home, as they look great and provide you a place to sit outside and enjoy the nice weather.
The balcony can also be the favorite place for your children to play. This has to be a secure place and safe place for the whole family.
However, many times maintenance of these structures is one of the last things people consider.
Not any more. Lets talk porch maintenance and why looking after this important area of the home should top of you to-do-list.
---
Why Maintain?
It is important to not forget your porch in the regular upkeep of your home for overall appearance, longevity and safety.
When you neglect your porch, it could cost you more in the end because you may have to replace it due to it cracking or warping.
Instead, learn some porch maintenance tips so you can properly take care of this nice addition to your home and protect your investment.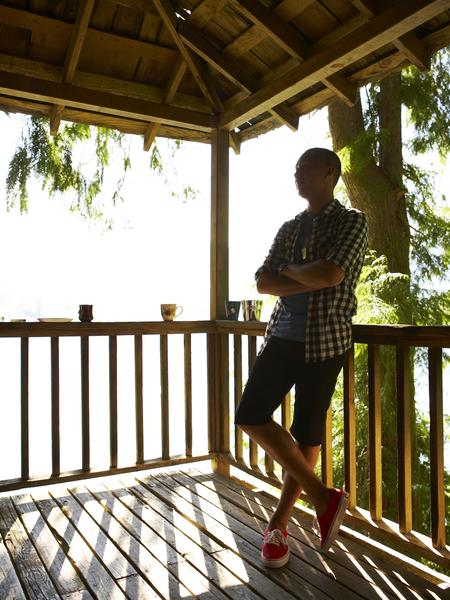 Porch Repair, Maintenance and Inspection
---
Common Porch Materials
There are a couple of main types of materials that are used to build porches, so you should know how to care especially for the material used to build yours.
Pressure Treated Wood
This is wood that has been coated with a preservative and then placed into a press chamber.
This method doesn't waterproof the lumber, which is of highest importance to protect your porch from water, sun and any wear from foot traffic or furniture.
Areas of your porch that have a high amount of sun exposure should be refinished each year.
And areas with less exposure can be done every few years with cleaning done in-between. Refinish with a waterproof stain or coating.
Best Advise For Maintenance Porch Railings
Composites
These materials are not as susceptible to the elements as wood will be, however they do need regular maintenance to retain their looks.
Like any other product, it depends on the amount of wood fiber that is in the particular composite as to how durable it is. Some of these composites will be more trouble than even wood.
When water is soaked-in, mildew and mold will form from the inside out which will than cause a permanent stain.
Some being soft, some composites will scar or scratch, or absorb things like oil, which can cause permanent stains as well.
---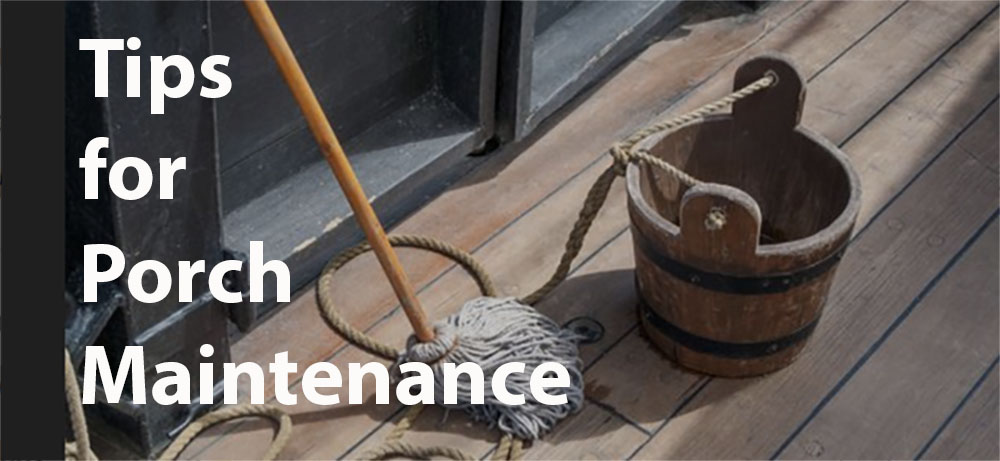 General Porch Maintenance Tips
Wash
Before any other repairs, wash your porch with a pressure washer to get rid of any dirt or loose wood fibers for wood decks.
Also, keep the streams of water moving while you are doing it so you do not gouge your porch. Let the porch dry overnight if necessary.
Nail Pops
Check for any places where nails have popped up and remove them.
You can then use a screw which is longer than the nail you took out to fix the board back into place.
Split Wood
Make sure to replace any boards that are split as well. If it is over a joist, mark it first before you start cutting it out so you don't damage your saw.
Railings
Check all of the porch railings regularly to make sure there are no loose spots and fix them immediately if you find one to prevent any accidents from happening.
Staining and Sealing
When using pressure treated wood, it is still vulnerable to the sun and moisture so you need to stain and seal it.
You can get a clear preservative with a UV protector if you don't want to change the color of the wood.
---
When you make the investment and add a porch to your home, you want to be able to enjoy it for many years to come.
Use these porch maintenance tips to keep your porch looking good and remaining safe for you and your friends and family to use.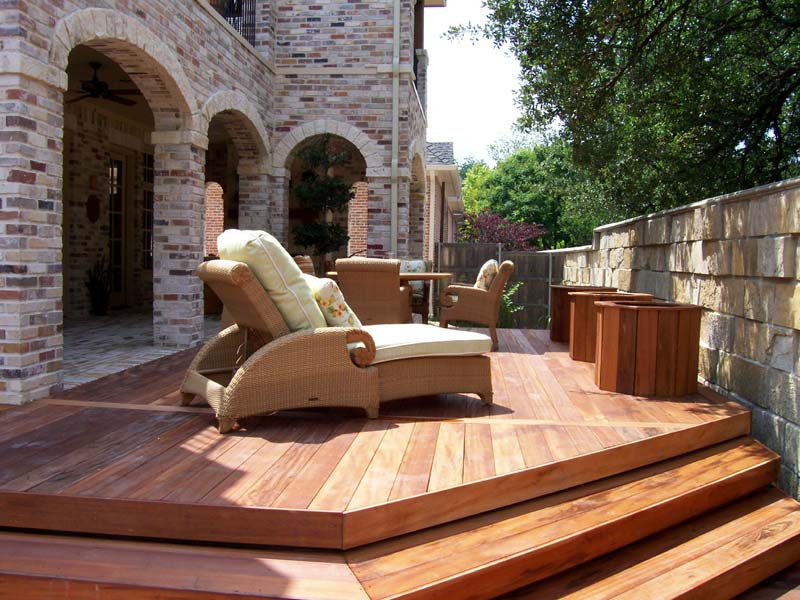 Save